Annual Network Conference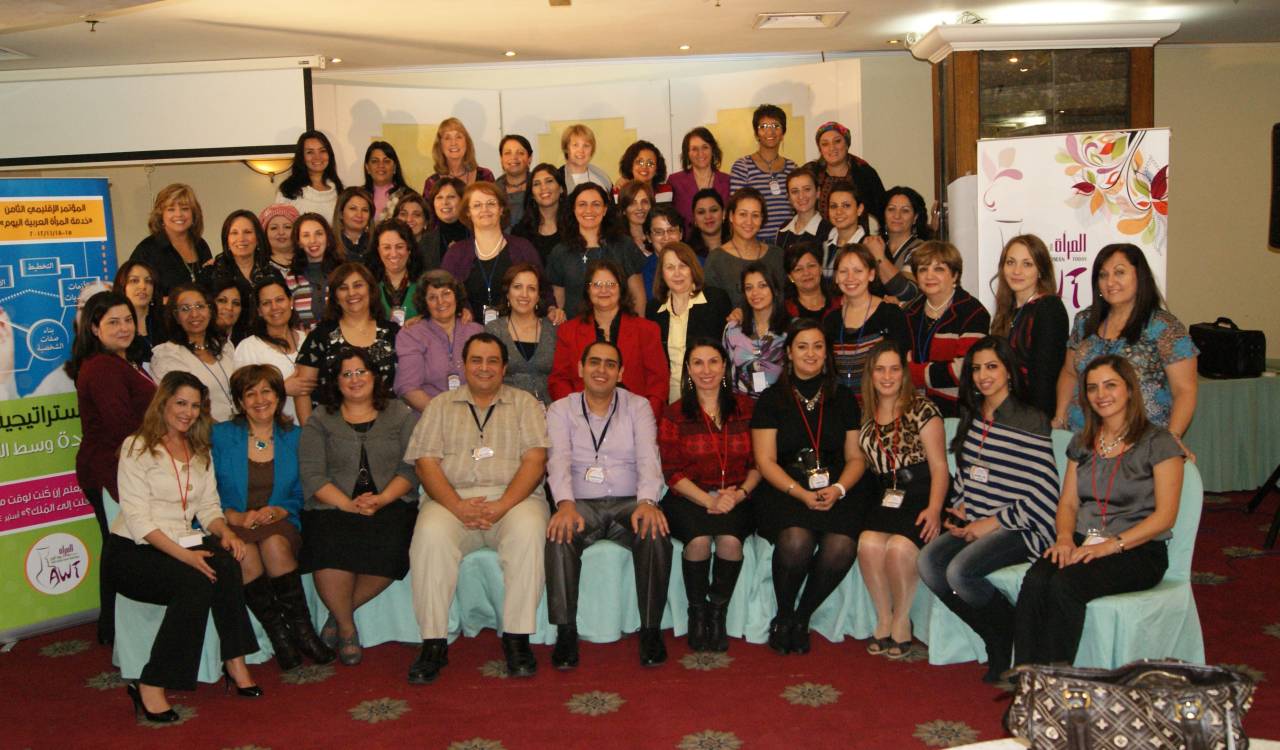 Leadership Program – Annual Network Conference
Arab Woman Today (AWT) through its leadership program aims to provide Arab women leaders with the motivation, knowledge, and skills that would empower them to become more qualified as leaders and impact other women in their sphere of influence.
AWT has established a network of Godly, Christian Arab women in leadership roles throughout the 22 Arab countries. A conference is held once a year for these women in order to offer them much needed training in practical and spiritual areas as well as a time for fellowship, prayer and encouragement.
During this conference current issues are discussed and time is taken for developing deeper relationships. Each woman has the opportunity to share her struggles in leadership, her practical needs and success stories.
The conference began in 2003 and has been going on up to date, except for the year 2010 due to the loss of funding and the need for strategic planning.
In 2011, the Arab Woman Today Department (AWT) launched a special contest for Networkers who are attending the conference, called the Award of Influence where the participant presents her achievements on the spiritual or community level, sharing the impact of her work, especially after receiving training during her leadership journey. This contest encourages many women trainees to review their practical and spiritual lives, the matter which generates self-motivation in their sphere of work.
"Thanks for your fervent love. You sowed mighty things in our lives.
You are outstanding." Award Winner – Maria from Sudan